Patio Beams and Shade Sail Installation in Lone Tree, CO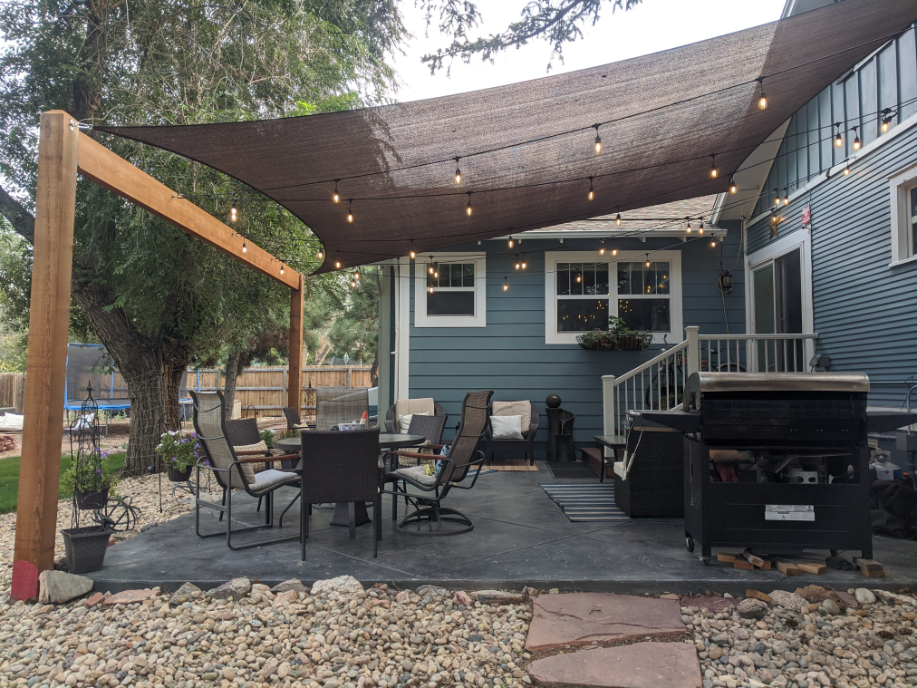 Structural posts and beams installed for the shade sail. For our high, Colorado winds, this type of installation is a must for this size. Approximately 25' x 25', this patio cover provides protection from the hot sun for just about every corner of the outdoor living space.
The posts and beams were structurally engineered, sealed at the ground level and have the capacity to build a permanent patio cover, trellis or patio roof in the future. The Edison lights are always one of our favorites. They provide a very warm glow and are perfect for outdoor entertaining in the evening. Outdoor living at it's best!!
Services: Shade Sail Installation, Patio Beams
Budget: $4,651
Gallery
Products Used
Sunbrella Shade Sail, Edison Patio Lights
Contact Remaster Renovations for Expert Home Remodeling in Centennial & the Surrounding Areas!